About BioIdea
Danesh Bonyan Idea Zist Recombinant Company has been established since 2010 with the aim of providing services to the scientific community of the country, supporting domestic producers and scientific and knowledge-based research, especially in the fields of biology, medicine and biotechnology. With the help of capable and dominant forces in cell culture knowledge, this group produces and prepares various cell culture media for supplements, buffers, as well as providing laboratory plastic equipment. One of the great goals of this collection is to generate a wealth of knowledge along with the commercialization of research plans and projects with the help of young and talented researchers of the country, so that as a result it is a step towards entrepreneurship and scientific, economic and self-sufficiency. to be picked up.

our services
Bioidea provides cell culture medium, supplements, buffers
and molecular kits.
cell culture
Cell culture media for culture, proliferation, and differentiation of cells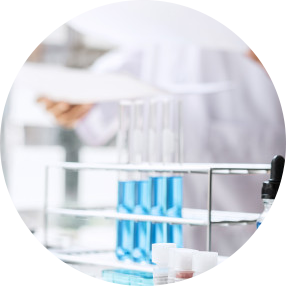 Supplements
Supplementation enrichment of cell culture media
Buffers
Different buffer solutions for cellular and molecular experiments

Latest Products
See the latest Bioidea products here

Customer Reviews
We are trusted by our customers
Greetings, Thanks for the quality and excellent service of the BioIdea. I received the goods I ordered on time while maintaining the temperature chain.
Hello,
I used Bioidea culture media.
I wish you also had molecular products.
Hello, thanks to the management and sales staff of Bioidia.
I have received a well cool-packed products.